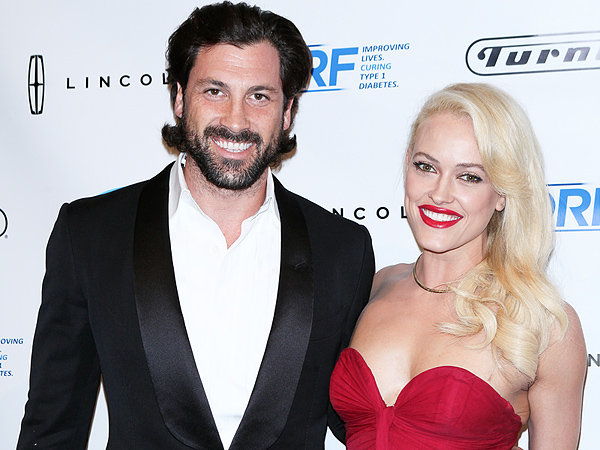 MediaPunch/REX/Shutterstock
Maksim Chmerkovskiy and Peta Murgatroyd are masters on the dance floor, but becoming parents is a completely new challenge for the Dancing with the Stars pros.
"Right now we're figuring out what is going on," Chmerkovskiy, 36, told reporters backstage after Monday's episode of DWTS.
"For the longest time, [Peta] was, like, 'The body parts are getting bigger!' Or she would have morning sickness — we got lucky and she never really threw up, but she felt yucky — and she would say, 'What's wrong with me?' "
But Chmerkovskiy has done his best to calm his fiancée's nerves.
"I would tell her, 'We know exactly what it is. You're pregnant and congratulations,' " he said.