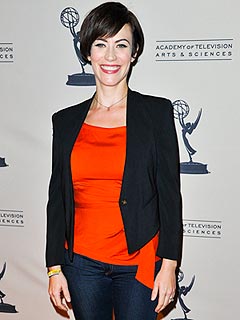 Richard Shotwell/Invision/AP
Maggie Siff is pregnant.
The Sons of Anarchy actress is expecting her first child with her husband, her rep confirms to PEOPLE.
Aside from her role as Dr. Tara Knowles-Teller on the FX series, the 39-year-old also played department store heiress Rachel Menken Katz on Mad Men.
In an interview with musician Dave Navarro in Interview, Siff revealed that she often finds it challenging to balance her personal life with her professional life, recalling a time she turned down work to go on her honeymoon.
"It took a lot of strength — even though it was something I was really interested in — to say, 'You know what, I'm going to get married and I'm going to have a honeymoon,' and absolutely carve that out in stone," she said.