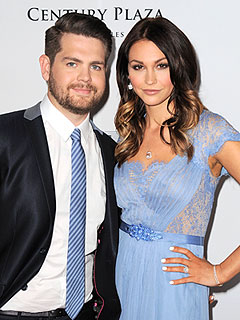 Jordan Strauss/Invision/AP
Jack Osbourne and wife Lisa have lost their baby.
The blogger, 26, who was in her second trimester, shared the sad news early Friday morning.
"I have been dreading this announcement," she writes on her blog, Raddest Mom. "I needed some time before being able to say it. Jack and I lost our baby boy last week."
"Having a late term miscarriage is by far the hardest thing either of us have ever had to go through. We appreciate all of your prayers and ask for privacy and respect during this time," she continues.
"It's important to stay hopeful and optimistic through life's toughest moments. We never know why things like this happen. All we can do is trust in God and know he has a plan for our lives."
Read More