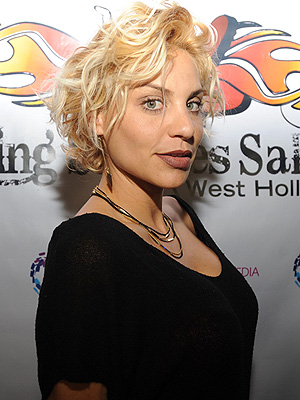 Unique Nicole/WireImage
America's Next Top Model winner Lisa D'Amato welcomed the support of her husband, friends and the world into her delivery room when the birth of her second son was recorded on Facebook Live.
The model's friend went live on Thursday night, sharing a 28-minute long video of before, during and after D'Amato's son Venice Sire was born. Before she started pushing, D'Amato asked for a few things.
"Everyone out of my vagina, okay?" she asked her friends in the room before singing John Mayer's "Your Body Is a Wonderland."
"Venice is coming! Only after 14 hours," D'Amato, 35, said in the video. "I'm really excited. And I only gained 50 instead of 80, so that's cool."
Warning: Video below contains what some may consider graphic content.