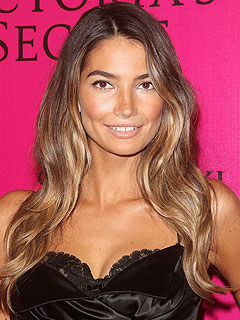 Getty
With her daughter, Dixie Pearl, having celebrated her second birthday in June, Lily Aldridge could very well be in the middle of the mayhem that is tantrums, mood swings and the sudden mastery of the word "No!"
But fortunately for the relieved Victoria's Secret Angel, little Dixie is whistling her own tune.
"She's actually in her 'great' twos!" a beaming Aldridge told PEOPLE while hosting the launch event for the Velvet X St. Jude Charity Tee Collection. "I am so blessed, I really am."
Fully aware that she may simply sound like a boastful mother, the model, who married Kings of Leon frontman Caleb Followill in 2011, points to the fact that as far as communication between her and her little one goes, all lines are open.