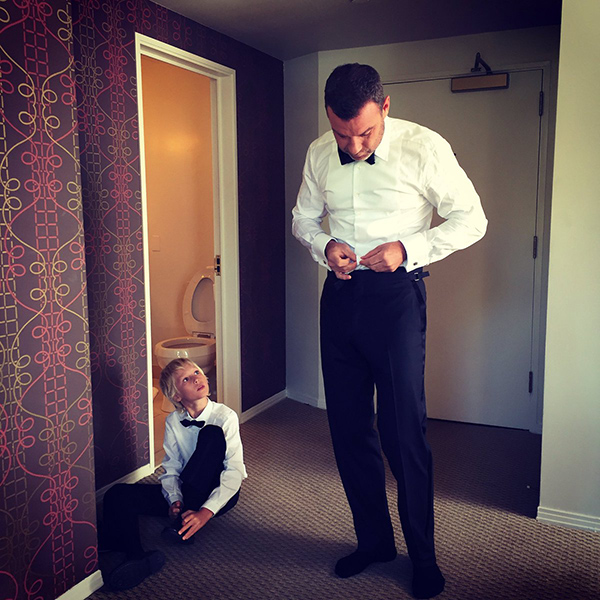 Source: Liev Schreiber/Twitter
Liev Schreiber has a very special date for the 2016 Emmy Awards — his son!
The 48-year-old actor took to Twitter before the ceremony, posting a pair of photos of himself and his 9-year-old son Sasha getting ready for the big night.
"Sash and me getting ready … @showtime #raydonovan #emmys," he captioned a sweet photo of himself and Sasha putting the final touches on their suit-and-tie ensembles.
In the photo, Sasha is seen tying his shoe on the floor and staring up at his father as the actor appeared to fix a button on his Tom Ford suit.