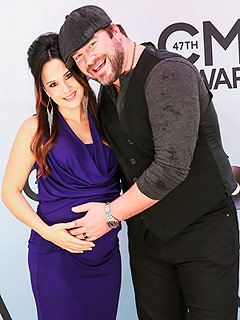 Sara Kauss/WireImage
After kicking off the weekend with a Grammy nomination, Lee Brice has something new to sing about: his baby boy!
The country crooner, 33, and his wife Sara have welcomed their second son, he announced via Twitter Sunday.
Ryker Mobley Brice arrived Wednesday, Dec. 4, weighing in at 8 lbs., 4 oz. and 20½ inches long, Brice tells Country Weekly.
"Mobley was my great-granddaddy's middle name, my daddy's and mine," he explains.
"A week ago I didn't think I could be any happier. I was wrong. Our brand new baby boy was born healthy. My heart is full," Brice, who is nominated for best country solo performance for "I Drive Your Truck," writes.
Read More