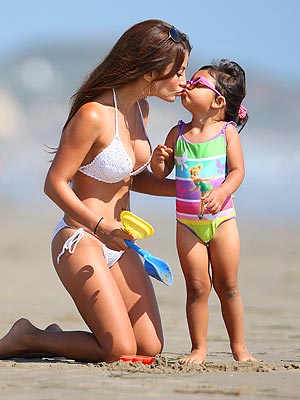 Beach day with my girl – Tom Vickers
Layla Kayleigh is letting PEOPLE readers follow along as she tackles motherhood.
The MTV host and her husband, Sirius/XM talk show host Steven Covino, are parents to daughter Melody Rain, 2½.
In addition to her regular gig on America's Best Dance Crew, Kayleigh, 28, recently hosted Teen Wolf and Teen Mom specials for the network.
Starting Friday, catch her on Retro Mania for a Labor Day weekend Hills marathon.
You can also find Layla on Facebook and on Twitter @laylakayleigh.
Read More