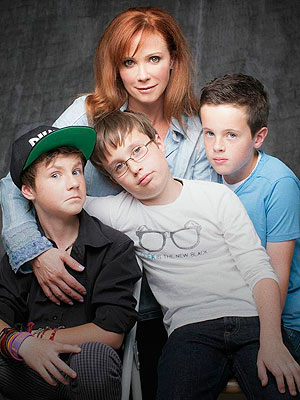 BABAK
We can't get enough of Lauren Holly's hilarious blogs — and she's back for one more!
Best known for her roles in Dumb and Dumber and on NCIS and Picket Fences, the actress, 50, is currently starring on Motive, airing Wednesdays at 10 p.m. on ABC.
In addition to her acting career, Holly is also mom to sons Azer, 12, George, 11, and Henry, 10, with husband Francis Greco.
She can be found on Facebook and Twitter@LaurenHolly.
In her blog, Holly tries to get to the bottom of what being a tween boy really means — and warns girls this too will pass.