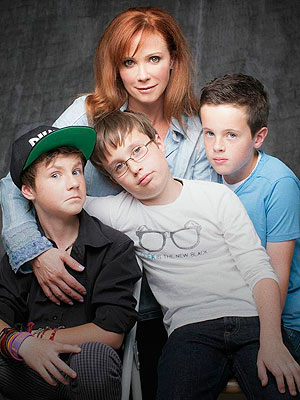 BABAK
After her hilarious first blog, we just had to welcome back Lauren Holly for a second installment!

Best known for her roles in Dumb and Dumber and on NCIS and Picket Fences, the actress, 49, is currently starring on ABC's Motive.
In addition to her acting career, Holly is also mom to sons Azer, 11, George, 10, and Henry, 9, with husband Francis Greco.
She can be found on Facebook and Twitter @LaurenHolly.
In her blog, Holly recounts the mystery of the disappearing soda and fears she is raising a liar when none of her boys confess.