Even though the general public never caught wind of her pregnancy, Laura Linney has a 2-year-old son named Bennett Armistead.
And the three-time Oscar- and Tony-nominated actress couldn't be more overjoyed about motherhood — especially considering her transition back to work was relatively easy.
"Yes, I had just had the baby," Linney told PEOPLE at the Sunday premiere of her new film Genius at New York City's Museum of Modern Art, explaining that Bennett was with her while she worked on two recent films.
"I had done Mr. Holmes and then I did [Genius] right after that. Both movies were in London," she says.
"But the [sizes] of those parts were perfect for someone who [had] just had a child. I was able to get my feet back into work and still have time with my infant. It was a wonderful time."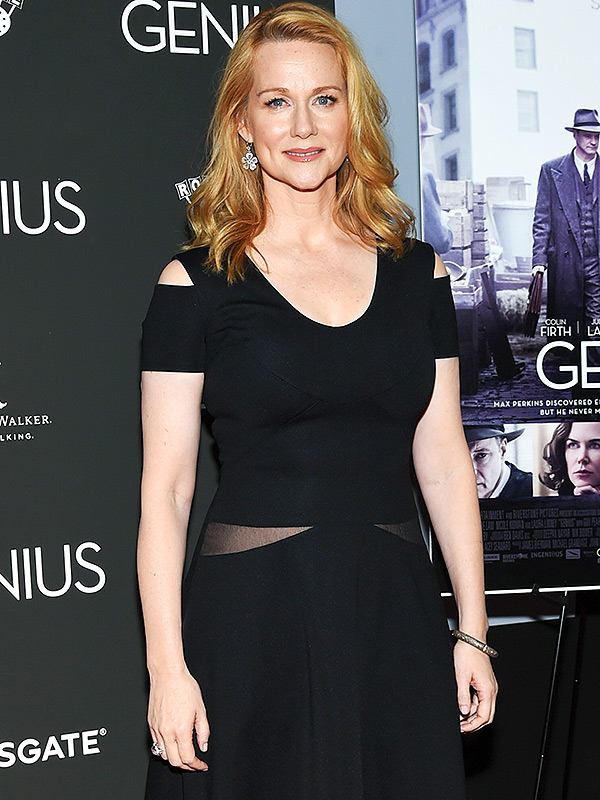 Evan Agostini/Invision/AP