Dannielynn Birkhead and dad Larry are keeping up their sweet father-daughter tradition of going to the Kentucky Derby every year.
The 9½-year-old daughter of Larry and the late Anna Nicole Smith made the public appearance at Churchill Downs on Saturday.
Dannielynn wore a light green dress decorated with pale pink flowers, bright pink shoes and a matching flowered hairpiece. Larry, 43, coordinated with his young daughter in a light green suit, pink bowtie and pink flower in his lapel.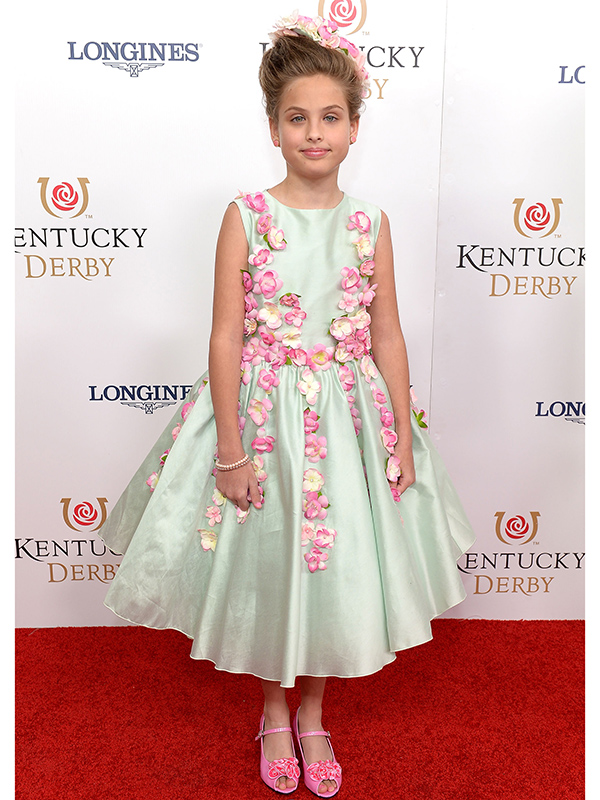 Gustavo Caballero/Getty
Read More