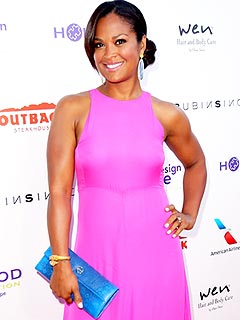 David Livingston/Getty
She went her entire boxing career undefeated, winning 21 of her matches by knockout, but it looks like Laila Ali has finally met her match.
In this corner, at two years old, undisputed diaper belt champ of the world, Sydney J.
"Sydney is paying me back for all the hard times that I gave my mother, trust me," Ali, 35, tells PEOPLE, while attending this weekend's 15th Annual DesignCare benefiting The HollyRod Foundation.
"She is paying me back, and everyone says, 'Hey, that was you!' because I treated my mom bad in my teens, but Sydney just has a lot of energy. She has her own mind and she is going to do whatever she wants to do."
Read More