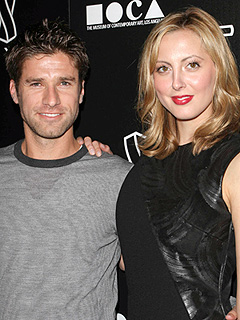 Kevan Brooks/AdMedia
They're thinking pink!
The baby that Eva Amurri Martino and Kyle Martino are expecting will be a girl, the actress announced Thursday on her WhoSay account.
"Who run the world? GIRLS! #BabyGirlMartino," the mom-to-be, 28, captioned a photo of her red heels lined up next to a pair of sweet shoes for her daughter.
For his part, Martino noted his first child would never quite follow in his footsteps, but he's not ruling out a future on the soccer field.
"Found out our child will never be on the @ussoccer team … but may be on the @ussoccer_wnt. #ItsAGirl!!!" he Tweeted.
Read More