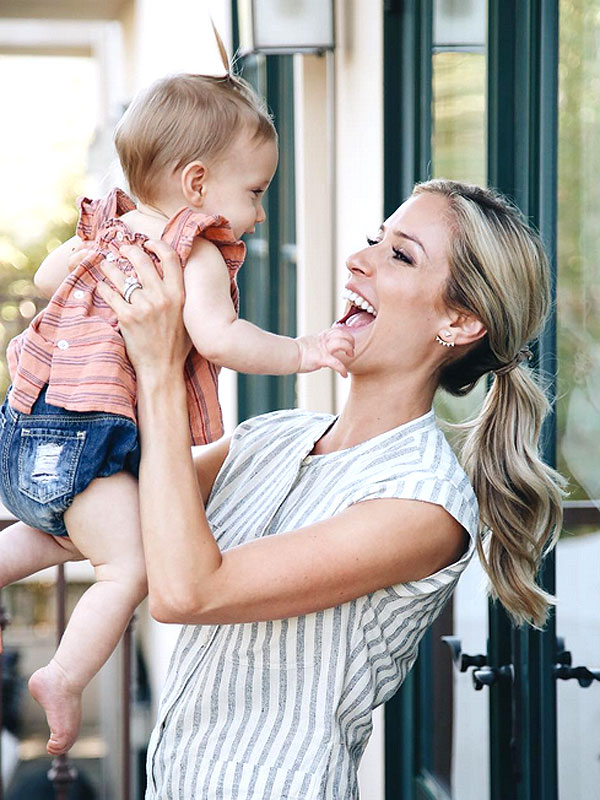 Courtesy Kristin Cavallari
Small victories are worth celebrating, especially when a teething baby is involved.
Kristin Cavallari took to Instagram on Wednesday, reveling in 7-month-old daughter Saylor James' smile, as she continues to teethe.
"Nice to see a smile on this girl's face after over a month of nonstop teething. 4 new ones are through though! Phews…," Cavallari, 29, captioned the photo.
In the adorable snap, mother and daughter both smile widely as the former Hills star holds her baby in the air.