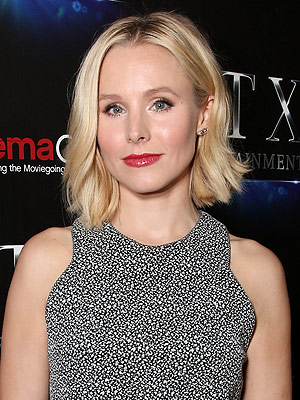 Todd Williamson/Getty Images for CinemaCon

Kristen Bell has a mini food critic on her hands.
"I made black bean chipotle veggie burgers yesterday," the actress tells PEOPLE in this week's issue.
"I thought they were righteously delicious. And I gave them to my 3-year-old [daughter Lincoln] and she said, 'Without ketchup, these taste like Lola food.' And Lola is our dog."
Bell's ego isn't the only thing that's been bruised in the kitchen: The actress has discovered cooking for her family can be dangerous.
"I was making breakfast for the kids and I got a second degree grease burn," she says. "Then I put Band-Aids on it and discovered I'm allergic to the adhesive. That caused a rash that's worse than the burn."