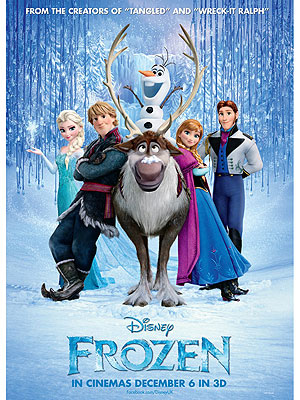 Courtesy Disney
Spinning Hans Christian Andersen's classic The Snow Queen into a modern day story of love and triumph, Frozen will be one of the hottest animated films to hit theaters this winter.
Directed by Chris Buck and Jennifer Lee, the film is filled with non-stop action, heartfelt moments and genuine characters that resonate with all.
Leading the ensemble of talented voices are celeb moms Kristen Bell and Idina Menzel, who star as Anna and Elsa — Scandinavian princesses and sisters who have a few obstacles to overcome to save their relationship.
"We wanted to build complex characters that are messy like real life. I am particularly proud of Anna and Elsa. I think we went for it — I hope a lot of people can relate to their journeys and who they are," Lee told PEOPLE.
Read More