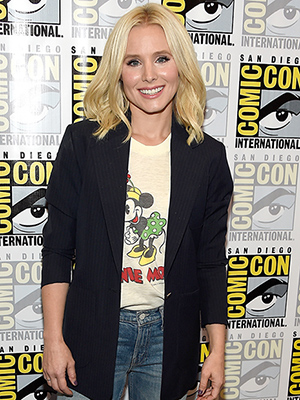 Frazer Harrison/Getty
Christina Applegate and Kristen Bell know that when you live with young children, sometimes you do whatever it takes to get a little extra sleep.
The Bad Moms costars recall mornings when they both let their parenting guard down a bit so they could stay in bed. Bell, who is married to Dax Shepard and mom to daughters Lincoln, 3, and Delta, 19 months, was in a related situation recently when the family stayed in a hotel.
"[My baby] woke up at 6 in the morning and my husband, the toddler and I all pretended to be asleep for probably 30 or 40 minutes," the Veronica Mars alum, 36, tells PEOPLE.
"And finally, I hear the baby reaching towards my purse and going, 'Mama, mama … bar, please, please. Bar.'
"I got up, handed her the Greens Bar — it's a healthy bar she can eat — I opened it up, gave it to her in the crib and went back to bed. And we all woke up around 8."