Kristen Bell may have won the world over with her performance in Frozen, but she's worried the film's two biggest critics might be her own daughters, Lincoln, 23 months, and Delta, 11 weeks.
"I hope I don't show them the movie and they both go, 'Eh,' " Bell, 34, joked while chatting with PEOPLE about Crest and Oral-B's new collaboration with the Disney film.
Worries aside, she's hoping her daughters will love the movie, especially as they continue to bond as sisters.
"My girls get along great, which I'm really grateful for," she says. "It will be exciting to show them Frozen one day because it's a story of sisters. When they both start watching TV, I think it will be a very special day in our household."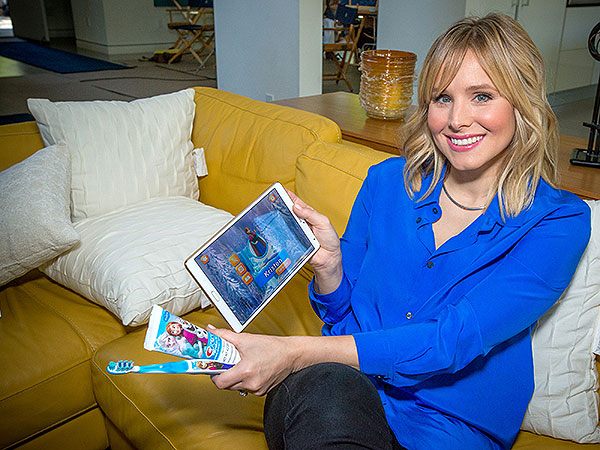 Eric Reed/AP Images