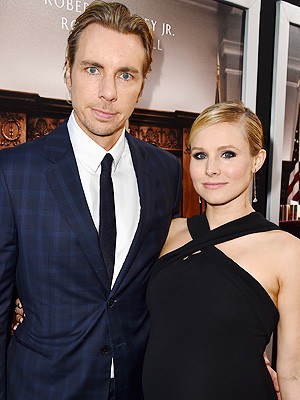 Kevin Winter/Getty
Christmas came early for Dax Shepard and Kristen Bell!
The Parenthood and House of Lies stars welcomed their second daughter on Friday, Dec. 19, they announced via Twitter.
"Delta Bell Shepard is here. She doesn't look like either Kristen or me, but we're gonna keep her anyway," Shepard, 39, wrote jokingly.
"The estrogen has now hit critical mass! Good luck, Dax. And welcome to the world DELTA BELL SHEPARD," Bell, 34, added.
Despite the new addition, not much will change for big sister Lincoln, 21 months. "We were told to pick up the oldest first if both are crying," the actor told PEOPLE in November.
Read More