Kris Jenner and granddaughter Penelope Scotland are ready for summer!
On Wednesday, Kourtney Kardashian posted a photo to Instagram of her mother and daughter wearing matching lemon-print outfits. Jenner, 60, was outfitted in a form-fitting, long sleeve dress and tan sandals, while 3½-year-old Penelope kicked her summer dress style up a notch with matching shoes, headband and purse.
While Jenner smiles widely for the camera, Penelope looks a little less sure of this whole matchy-matchy idea. But regardless of her semi-concerned expression, her cuteness steals the shot.
"This is what happens when I leave town," Kardashian, 37, playfully captioned the snap, adding lemon and yellow heart emojis.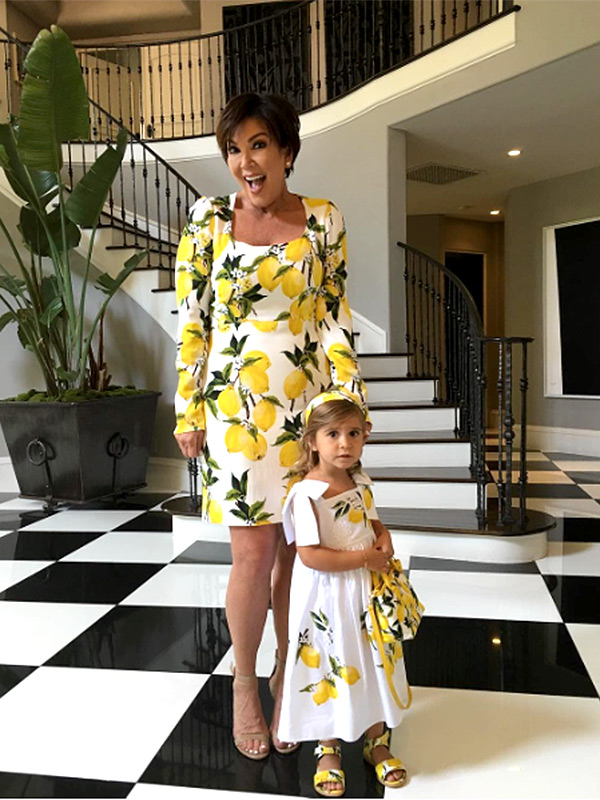 Kourtney Kardashian/Instagram