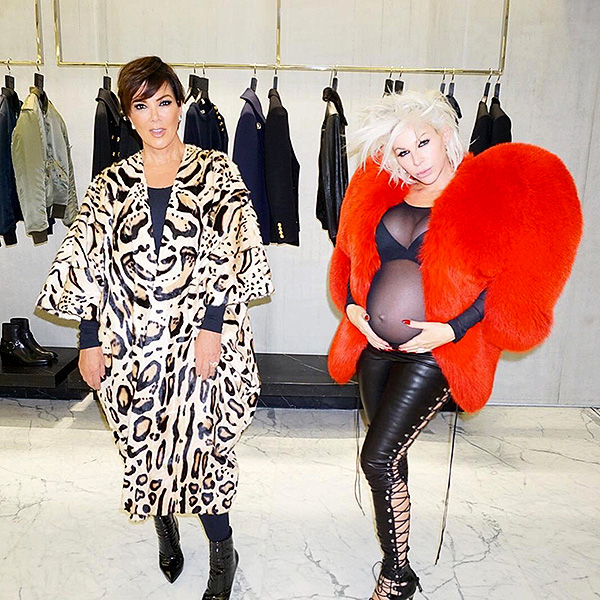 Joyce Bonelli/Instagram
Celebrity makeup artist and longtime Kardashain crew member Joyce Bonelli is expecting a baby with fiancé Ben Taverniti.
And if there's one thing she's learned from hanging around Kim Kardashian West all these years, it's how to show off her baby belly.
Bonelli, who is also a mom to 4-year-old son Zepplin, hung with Kardashian matriarch Kris Jenner at Paris Fashion Week on Thursday — in an outfit that turned heads.
Flaunting her bump in a long-sleeve mesh top and black bra, the platinum blonde beauty looked fierce as ever.