No signs of heartbreak here!
The Kardashian-Jenner family came out in full force to support the first night of Kanye West's special Hollywood Bowl performance of his 2008 808s & Heartbreak album on Friday night. Even Kim Kardashian West's daughter North stayed up late to watch her dad perform.
In a photo shared to Khloé Kardashian's Instagram, the toddler (who's sporting a flashy gold butterfly tattoo) shares a sweet peck with her Khloe. It's clear that North and her aunt — who seems to be Kim's go-to sitter – have a special bond.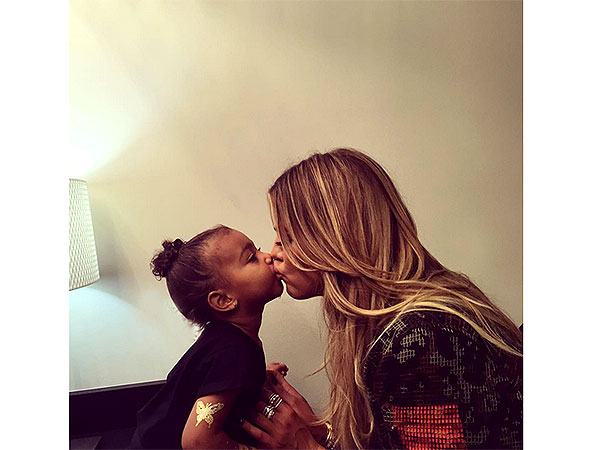 Courtesy Khloe Kardashian