As a working mom, Kourtney Kardashian is pulling double duty — literally!
After hanging out at the Marquee Dayclub in Las Vegas, the reality star took to Instagram on Saturday to show her fans how she manages to continue nursing 3-month-old son Reign Aston even when she's away from home.
"After the show it's the after party," she captioned the shot of her pumping in a breastfeeding-friendly bra.
In addition to spotlighting her nursing skills, Kardashian, 35, also showed off her svelte body after baby in matching black undergarments.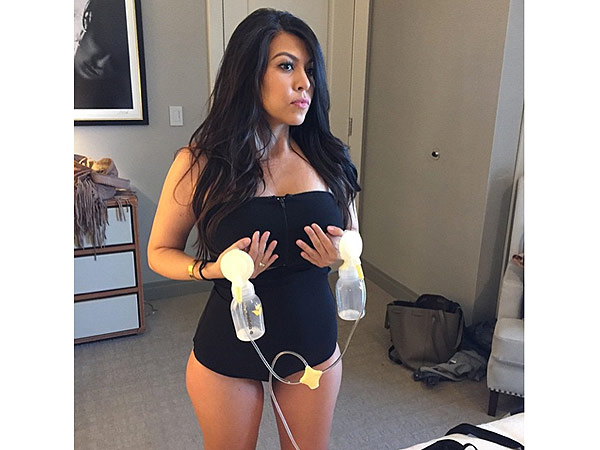 Courtesy Kourtney Kardashian