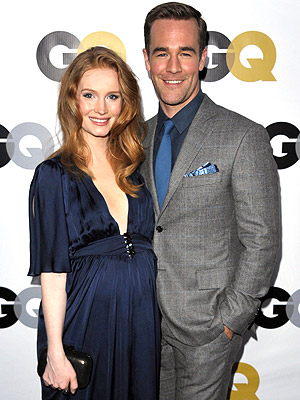 John Shearer/Invision/AP
She's due with her third child this winter, but Kimberly Van Der Beek has had very few pregnancy cravings — and only one odd food request.
"I wanted non-gelatin Gummy Bears. The only place I knew to get those was the U.K.," she told PEOPLE during GQ magazine's 18th annual Men of the Year party on Tuesday in Los Angeles.
"That was four in the morning, so I couldn't exactly get on a plane. So I was set up for failure, basically," her husband James, 36, notes.
All candy aside, the couple operates like veterans, taking the latest pregnancy in stride as they carve out precious family time with daughter Olivia, 3, and son Joshua, 20 months.
Read More