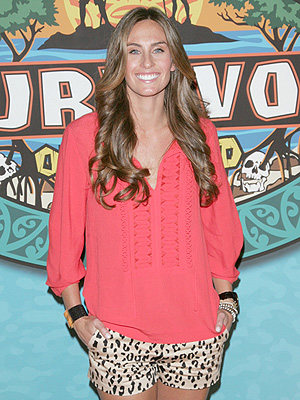 Jim Spellman/WireImage
They say good things happen in threes.
Kim Spradlin, the winner of Survivor: One World, tells PEOPLE exclusively that she is expecting another baby.
It will be the third child for Spradlin and her husband, Bryan Wolfe. Wolfe and Spradlin married on a Cabo San Lucas beach early 2013.
The couple's three children will be very close together. Their first child, Michael Thomas, is 2½. He was joined by 7-month-old August Jane last May.
"I'm due on June 9," Spradlin tells PEOPLE. "It's 10 days after my daughter turns 1, and just 27 months younger than my son. Three babies in 27 months!"