Saint West is giving us serious baby fever.
Late Thursday, the 6-month-old's mother, Kim Kardashian West, took to her social media accounts sharing an adorable new flick of the baby.
Posting it first on Snapchat, Kardashian, 35, then shared the pic on Instagram with the caption: "On my snap chat."
In the photo, Saint is dressed angelically in all white, as he munches on his fingers.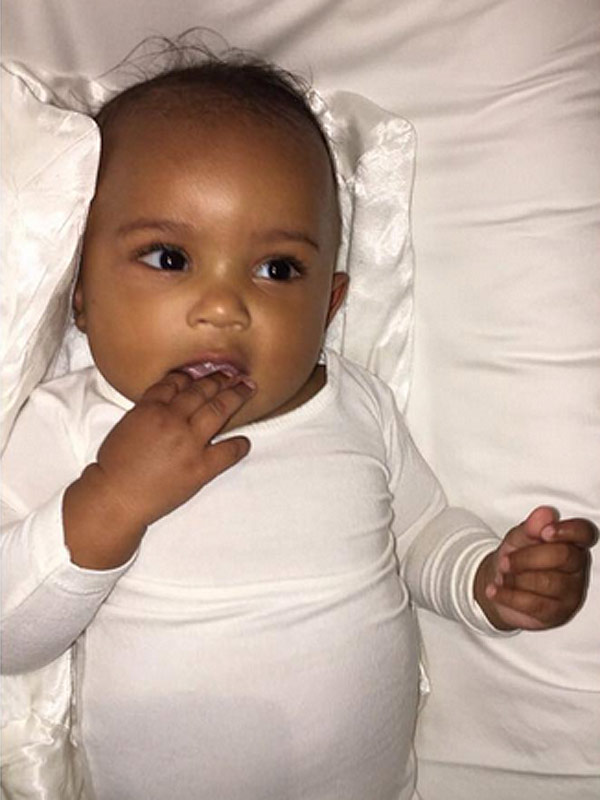 Kim Kardashian/Snapchat