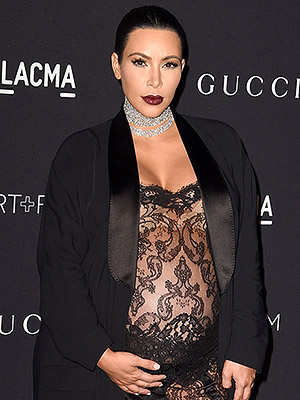 Steve Granitz/WireImage
As Kim Kardashian West enters her 36th week of pregnancy, the reality star is opening up about the fact that her baby is breech — and all the ways she's trying to get him to turn.
In a new blog post shared on her website and app Tuesday — which she admitted she wrote "while up at 4 A.M., a little anxious" for her delivery — Kardashian West says she's "surrendered to the placenta issues" but that her latest concern is that her baby is currently in the wrong position for childbirth: His head is still facing upwards, and he was supposed to turn by 32 weeks.
Though breech babies are usually delivered via C-section, Kardashian West, 35, has been exploring other options.
"As I lay awake late at night, researching, I've learned that you actually can deliver a breech baby and I feel fortunate that my doctor Paul Crane is one of the few doctors that still does this. They just don't even teach it anymore," she wrote, adding that Dr. Crane was her mom Kris Jenner's doctor and actually delivered Kardashian West herself.