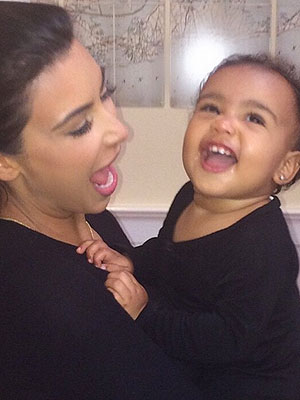 Courtesy Kim Kardashian
North West rolls in style.
Kim Kardashian West and Kanye West's 21-month-old daughter hopped on board her roller bag to as she hitched a ride down the halls of an airport.
In an Instagram snippet posted by the 34-year-old reality star mama, the tot can be seen with her arms wrapped around the baby blue-and-pink Frozen-themed suitcase, which is carefully pulled along by a man in a black suit, who appears to be a Kardashian security guard.
"She won't let it gooooo," the Keeping Up with the Kardashians star quipped in the caption.