Splish, splash, North is taking a bubble bath!
Proud mama Kim Kardashian West shared an extra sweet snapshot of her daughter, 2 next month, having a blast while indulging in a sudsy soak in the tub.
With her long curls trailing down her back, North can't help but get a case of the giggles — as did Kardashian, who captioned the photo, "Lolz" — as the bubbles cover her face.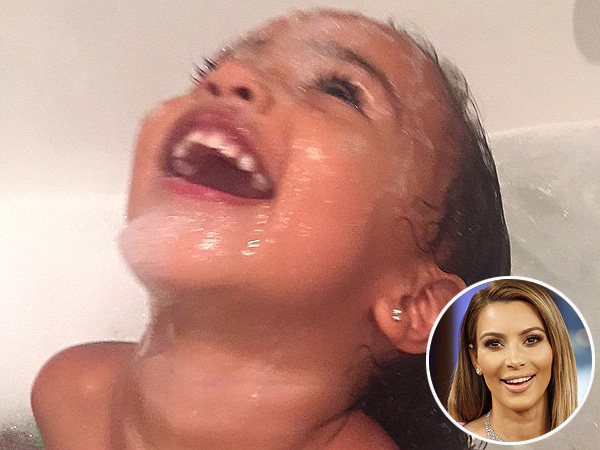 Courtesy Kim Kardashian West; Inset Randy Holmes/ABC