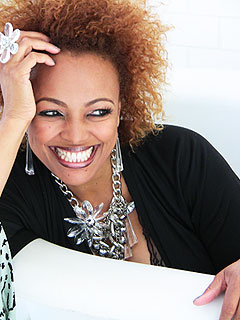 Courtesy Kim Fields
There's no sense of jealousy in Kim Fields' new four-person household.
The actress, 44, who gave birth to son Quincy Xavier on Dec. 3, says her older child, 6½-year-old Sebastian Alexander, has welcomed the new addition with open arms.
"He's so excited and overjoyed about being a big brother," Fields told PEOPLE on Wednesday.
"Sebastian really has the heart of God. He loves to love and help. One day he told us, 'Mommy, you and Daddy can sleep in. I'll get Quincy's beverages.' He was very excited to be able to teach Quincy the things that he knows."
Adds the former Facts of Life star: "Sebastian has been honest with himself to us a few times and said, 'Wow, I feel like the world hasn't given me enough time to learn what I need to learn to be a big brother.'"