Forget Mommy kissing Santa Claus — the Lacheys are smooching each other!
Expectant mom Vanessa Lachey posted the picture she used for the family's holiday card to Instagram on Tuesday, and it couldn't be cuter.
In the sweet snapshot, Nick Lachey holds son Camden, 2, on his shoulders as he puckers up for his wife's baby bump.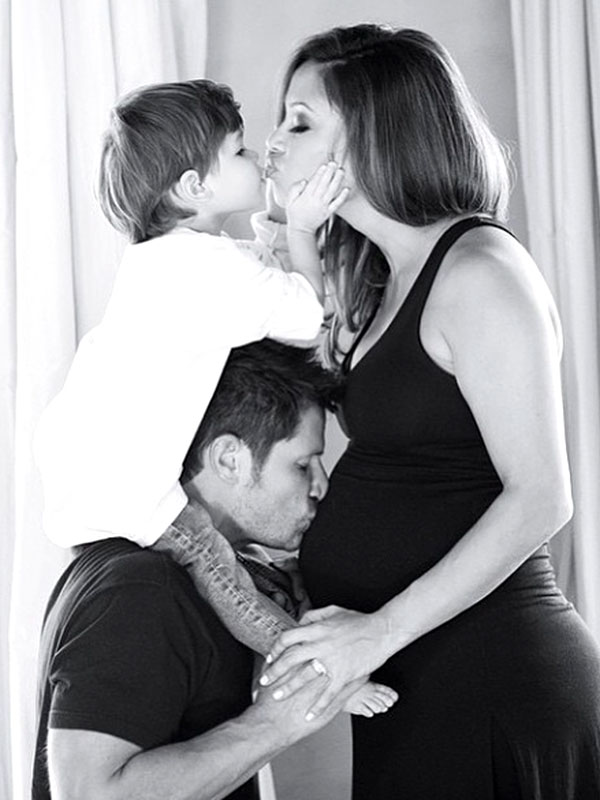 @rhondadentphotography