When Matt Dallas first got a glimpse of his son, it was love at first sight.
"We locked eyes. And he had a giant smile on his face," Dallas tells PEOPLE exclusively of his son Crow, now 2½. "It was a moment. Instantly we knew — that's our kid!"
It had been quite a journey for the former Kyle XY star and his husband of nearly a year, singer Blue Hamilton. The couple, who also have a YouTube channel, matt + blue, went through a certification process to become foster parents, in the hopes that it would lead to a formal adoption.
"There were so many kids, and so many stories that broke our hearts," says Hamilton, 36, of the 19,000 children in foster care in the couple's home state of Arizona. "I was obsessed. Every night in bed I'd pull out my iPad and say, 'Look at this story.' So many kids! And then they age out of the system at 18. We wanted to feel like we were doing something good for a child out there."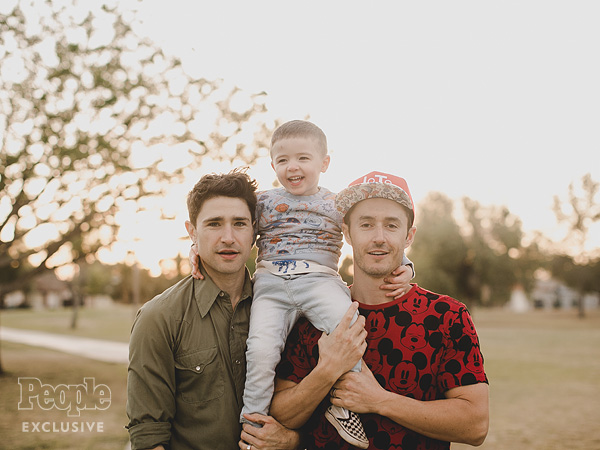 Kym Ventola