Move over Pepé Le Pew!
Sixteen-month-old North West may not yet be old enough to fully understand the delicious candy that comes along with a good trick-or-treat outing, but she sure does make the sweetest little skunk for Halloween.
Mom Kim Kardashian shared some Instagram pics Friday of her toddler wearing her black and white skunk suit, complete with a curled tail and some spiky white fur.
"A skunk is on the loose!" wrote Kardashian, 34, in another shot that shows North romping across a matching black and white checker-boarded floor. "My little stinker is waiting to show daddy her costume. Halloween has come early this morning."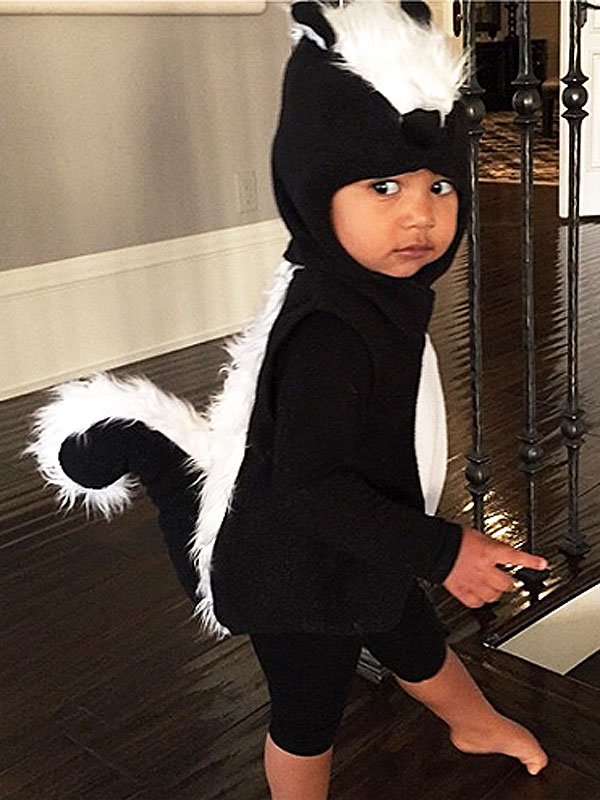 Courtesy Kim Kardashian