When it came time to celebrating the impending arrival of her second child — and first son! — DeAnna Pappas Stagliano knew exactly how she wanted to do it.
"I didn't need a baby shower," Pappas Stagliano tells PEOPLE of her intimate tea party on Sunday. "I wanted to do a big sister celebration, kind of a way to help Addison welcome baby number two."
And 2-year-old Addison Marie — dad is Pappas Stagliano's husband Stephen Stagliano — who wore A Pea in the Pod T-shirt at the Good Carma Studio-produced fete that proudly announced her upcoming sibling status, is getting excited about the new arrival.
Says Pappas Stagliano, who is due at the end of the month: "She's grasping a lot more now. I think it's starting to feel real. She's starting to get that there is somebody coming!"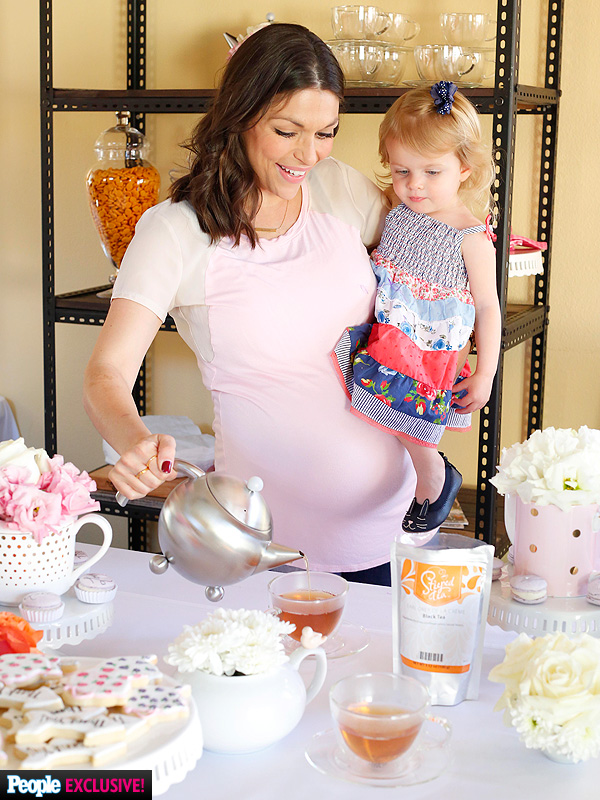 Dustylu Photography