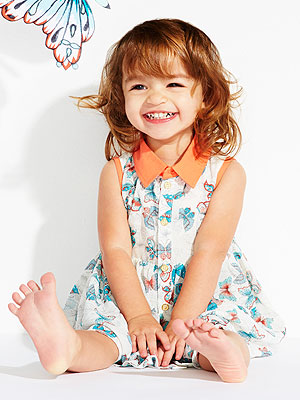 Courtesy Babies'R'Us
Just when we thought children's fashions couldn't get any kuter, the Kardashians — Kim, Kourtney and Khloé — are set to debut a completely adorable new line for girls up to 24 months.
Exclusively available at Babies "R" Us, the collection features everything from butterfly-print pinafores and matching bloomers to snuggly newborn caps and cozy receiving blankets.
But it wouldn't be a Kardashian production if it didn't include a little leatherette and a super sweet take on animal print (think cheetah bibs).
"Our grandmother opened a children's fashion store, and from an early age I adored baby fashion. Later when Penelope was born, my sisters and I had so many ideas for how we wanted to dress her, but didn't always find what we were envisioning," says Kim.
Read More