Khloé Kardashian's nephews already know the power of a good viral video!
On Monday, the youngest Kardashian sister — known affectionately as "Auntie KoKo" to her nieces and nephews — posted a video to Instagram that shows sister Kourtney's sons Mason Dash, 6½, and Reign Aston, 19 months, reenacting the famous "Charlie Bit My Finger" YouTube video.
"Charlie bit my finger, and it really hurt!" Mason tells the camera in a British accent, laughing hysterically while Reign toddles away after "biting" his big brother. "Ow, Charlie! Ow!"
Kardashian, 32, can be heard laughing from behind the lens, joining in on the fun without missing a beat.
"Charlie doesn't care. Look at Charlie," she says in her matching British accent while her oldest nephew rolls around on the bed laughing and Reign continues to be unaffected by the whole thing.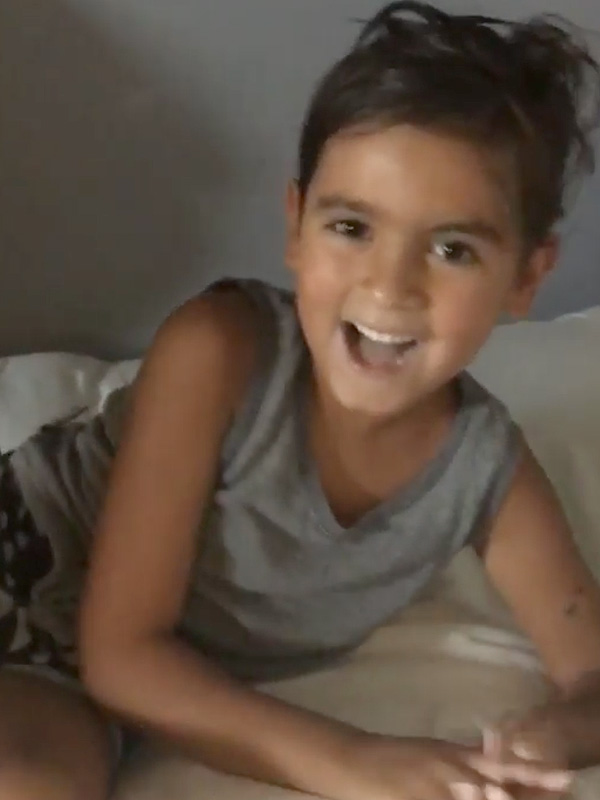 Source Instagram