North West may not be a big sister just yet, but she might already be getting tips from her older cousin, Penelope Scotland Disick.
Aunt Khloé Kardashian shared a sweet photo of the frequent playmates posing with pairs of adorably oversized sunglasses on Saturday.
North, 2, and Penelope, 3, are both seen wearing sundresses and smiling while in front of what appears to be a pool.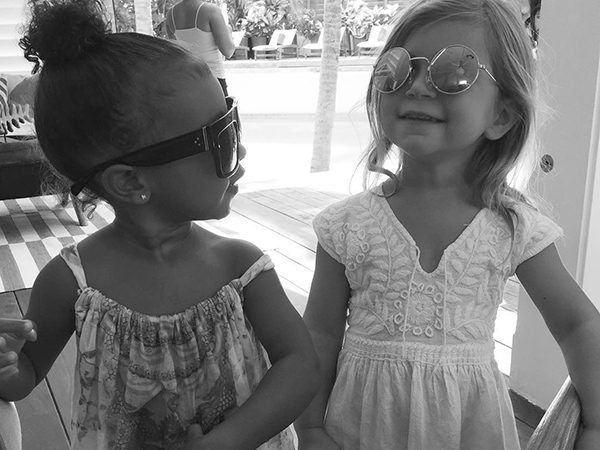 Courtesy Khloe Kardashian