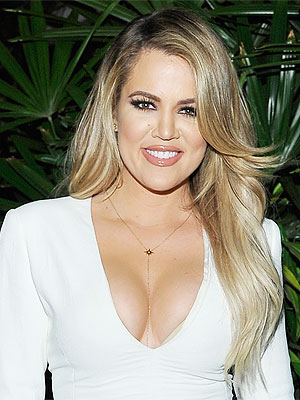 John Sciulli/Getty
Even though Khloé Kardashian says she's let her sisters Kim and Kourtney "steer the ship" on their Kardashian Kids clothing line, the most power is actually in the hands of North, 23 months, Penelope, 2½, and Mason, 5.
"We definitely use them as inspiration, and the collection speaks to their personalities," Kardashian tells Refinery29. "The boys line, especially, is very much all about Mason and his friends."
Working on the baby- and toddler-focused fashion line has taught the Keeping Up with the Kardashians star, 30, a lot about her nieces' and nephew's distinct personal styles.
"It's hysterical how kids have their own personalities, even at like 3 or 4," she says. "Penelope likes to dress herself, for example, and what she's drawn to is totally different than what North is drawn to. And they're not even 3 years old yet!"
While Penelope is much girlier and prefers pink, her younger cousin North favors all-black attire.