Happy birthday, Alena Rose!
Kevin Jonas and wife Danielle were joined by 130 friends and family to celebrate their daughter's first birthday with a bubble-themed bash on Saturday.
And with so much to see and do — including playing in a bubble palace and taking a ride on the toy train – the proud parents could hardly keep up with their little girl.
"She's walking — that's new! It's pretty crazy," Kevin, 27, told PEOPLE at Alena's party with Dreft at The Venetian in Garfield, New Jersey.
And this milestone is a recent one. "It was two weeks ago. She started stumbling a little bit, and now she's a pro. We hardly see her crawl," mom Danielle, 28, adds.
"She gets up on her own without holding on to anything. It just happened overnight! Everybody would say to me, 'It's going to go so fast,' and I used to hate that. It's really true."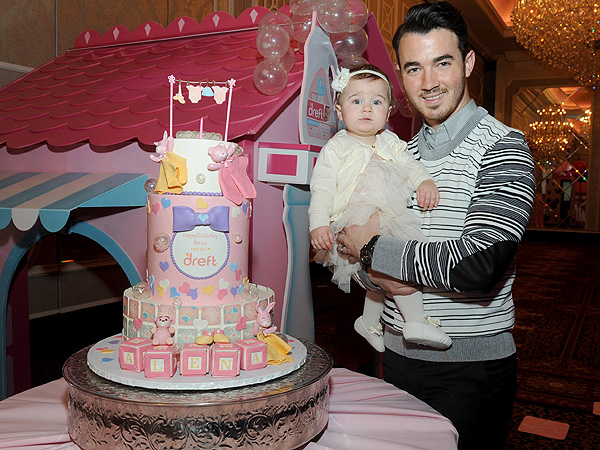 Diane Bondareff/Invision/Dreft