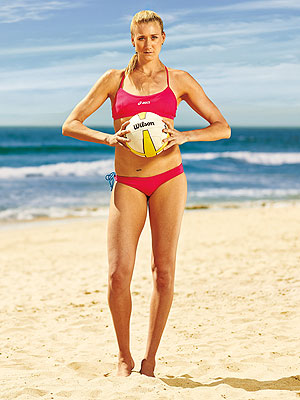 Courtesy Asics
Kerri Walsh Jennings is feeling the heat.
"Man, I'm a little overwhelmed at the moment," Walsh Jennings told PEOPLE Monday … though "overwhelmed" may be an understatement.
On top of competing in the ASICS World Series of Beach Volleyball Tournament in Long Beach (and broadcast on NBC) July 22 -27 with her new partner April Ross, the pro will be gunning for her fourth gold medal at the 2016 Olympics in Rio de Janeiro — all while raising her three young children with husband Casey Jennings.
"I think the scale is always slightly lopsided, but that's part of the balancing act: accepting things as they are, working really hard to control what I can control and have faith and let go," Walsh Jennings, 35, says. "We signed up for this, and we knew it was going to be crazy and hard. But it's the most beautiful challenge, for sure."
Read More