Kerri Strug was 18 years old when she made history for her heroic vault that won the U.S. gymnastics team gold at the 1996 Olympics.
Now 37, Strug is a mother of two and her daughter Alayna Madaleine, 14 months, has just begun a "movers and shakers" kiddie class. Might there be a future gymnast in the works?
"She does seem to really like doing board rolls and things like that, she has a lot of energy," Strug told PEOPLE while celebrating Epson's EcoTank "Swimming in Ink" event with the U.S. National Synchronized Swimming Team, which took place in New York City on Thursday.
She adds, "But I want it to be up to her in whatever she chooses to do, I want to be supportive."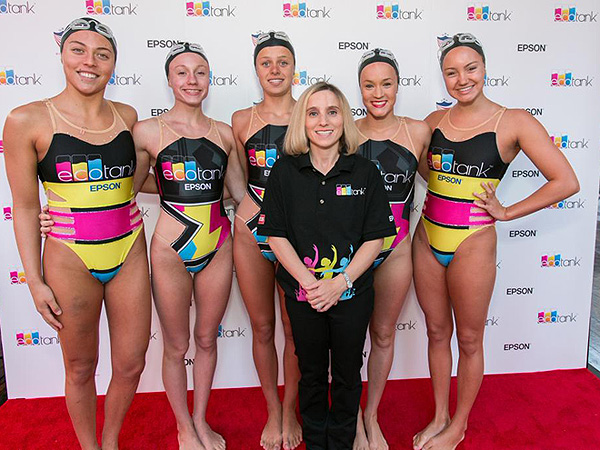 Courtesy Kerri Strug