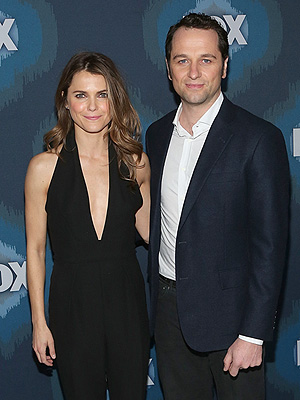 Taylor Hill/Getty
Keri Russell has finally lifted the veil on her newborn baby!
On Friday, the actress revealed the name and sex of her first child with her The Americans costar Matthew Rhys: The couple welcomed a son, whom they named Sam.
Russell broke the news during an appearance on the Today show Friday after host Matt Lauer teasingly addressed the fact that the star had kept things very hush-hush and had not yet officially announced her third child's arrival.
"I mean, I guess not," Russell said with a laugh. "Where do you reveal that?"
"You could do it right now!" Lauer suggested.
"We had a boy," Russell said. "[His name is] Sam. He's so good. He's big and fat and nice."