Meet Alijah Mary Baskett!
After welcoming her second child with Hank Baskett in May, Kendra Wilkinson and her husband recently posed for a family photo with their two children.
Now that her family of four is complete, the reality star PEOPLE.com blogger is settling into a new routine with the couple's now 5-week-old daughter and 4½-year-old son Hank IV.
In between learning the ropes of double parenting duties, Wilkinson is opening up to PEOPLE about everything from how she and Baskett tag team their roles to the meaning behind her baby girl's name.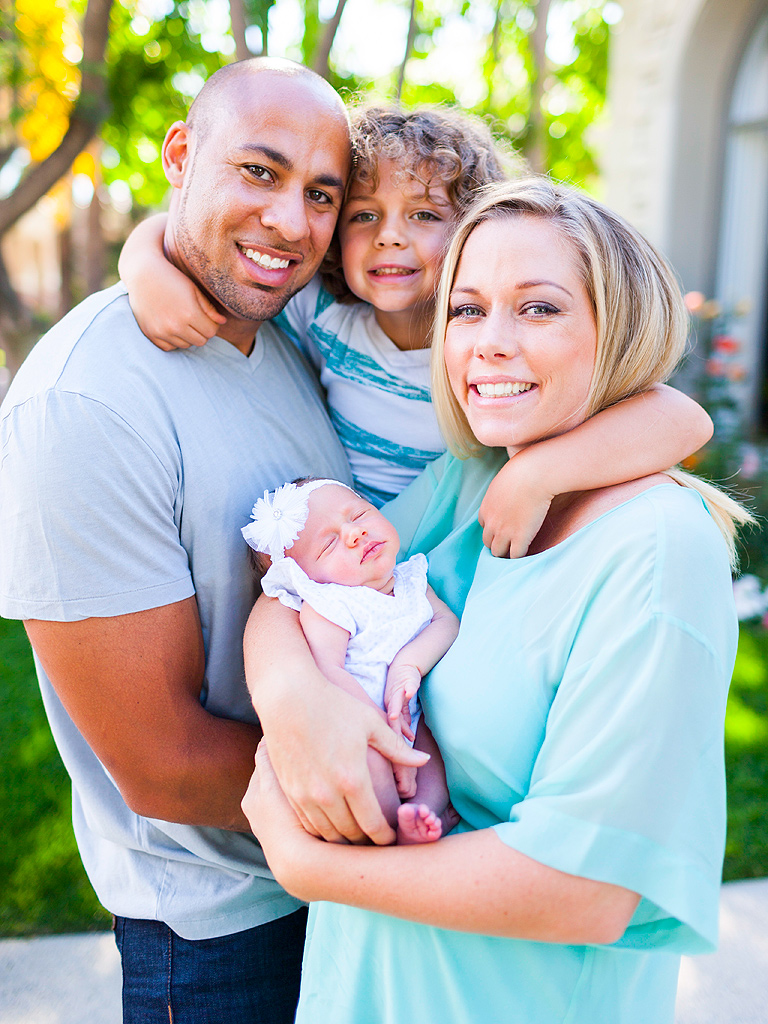 Splash News Online