Kelly Rowland's baby on the way really is destiny's child.
"It was a surprise, I can definitely tell you that," the expectant mom told PEOPLE while promoting Caress body wash in Los Angeles on Wednesday. "It was a great surprise!"
The singer, 33, is expecting her first child with husband Tim Witherspoon and said her pregnancy has been relatively easy. "I had no morning sickness," Rowland said. "I feel great."
Though Rowland said she's had a "go with the flow" attitude when it comes to her changing body, she did admit it's been a real adjustment.
"The most shocking thing about pregnancy to me is probably the way your body changes — nobody can prepare you for that. Not a book, not anything," she said. "You just go through it."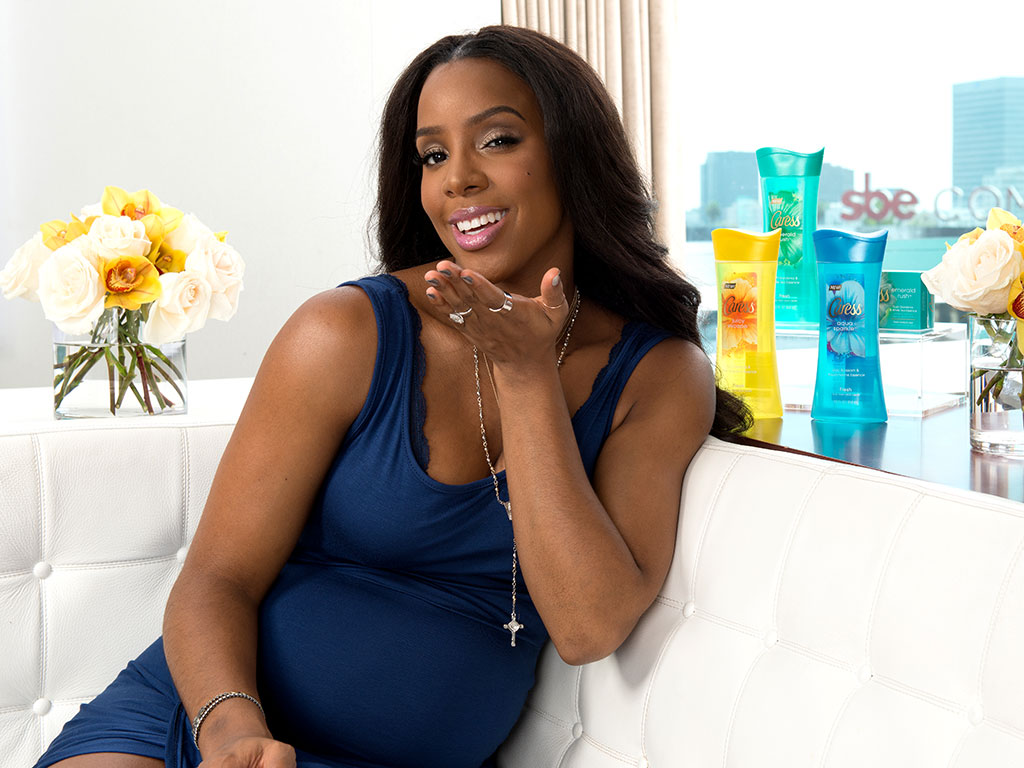 Courtesy of Caress