Kelly Rowland isn't expecting twins, but she is getting ready to take care of two baby boys.
The mom-to-be joked that the son she is expecting with husband Tim Witherspoon isn't the only one on the way.
"When the baby gets here, it's not just one baby. I have two babies now," Rowland told PEOPLE at the reveal of her namesake canteen bracelet timepiece from TW Steel in Beverly Hills. "My husband and the baby — you have to take care of both."
But until the couple welcome their first child, it's Witherspoon who is doting on the pregnant singer — especially when it comes to her "crazy" craving for chocolate ice cream and peanut butter.
"I literally have a scoop, one scoop of chocolate ice cream and a teaspoon of peanut butter, and mix it all together," she shares. "If I'm in the bed and I just really don't feel like getting up, then he has been really wonderful at getting up and getting it for me."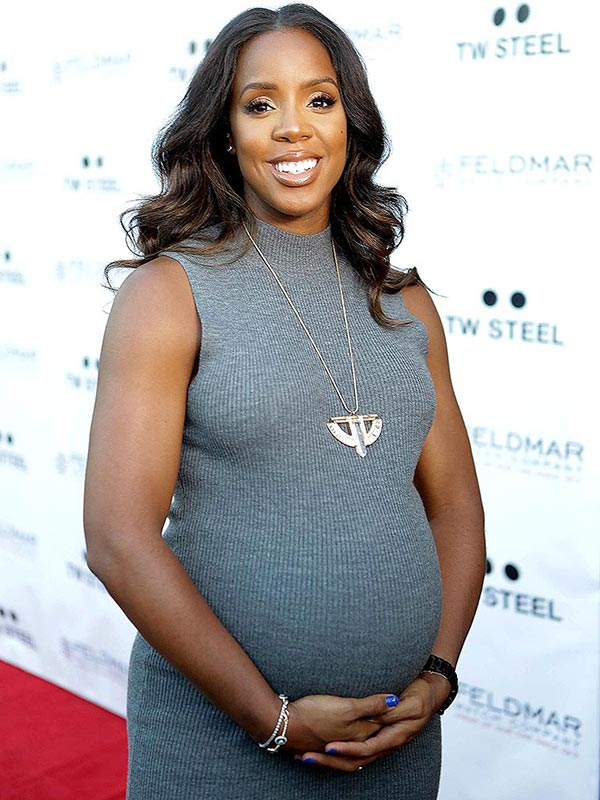 Tiffany Rose/Getty