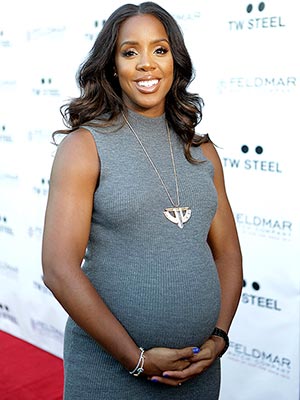 Tiffany Rose/Getty
The birth of her son was music to Kelly Rowland's ears — and now fans can hear it for themselves.
Days after welcoming her son Titan Jewell, the proud new mama turned her baby bliss into a sweet lullaby, "Mommy's Little Baby," dedicated to her firstborn.
"I've waited all my life, all my life, to see ya, I've been dreaming, dreaming about you," Rowland sings.
"I wondered what you would be like, you would be like, now I'm speechless."
The new mama — who welcomed her son with husband Tim Weatherspoon on Nov. 4 — admits she's fallen head over heels for her little guy.