It wasn't quite a Destiny's Child reunion, but it was close!
Kelly Rowland and Michelle Williams reunited and captured a video of themselves serenading Rowland's son, 10-month-old Titan Jewell.
"Ok your turn, add a third, post the video and make sure you hashtag #TITANSsong #GO," Rowland captioned the video posted to Instagram Tuesday, encouraging fans to get involved in the melody.
The duo sings to baby Titan as he smiles and bounces on Williams' lap, just before his mama goes in for a kiss at the end.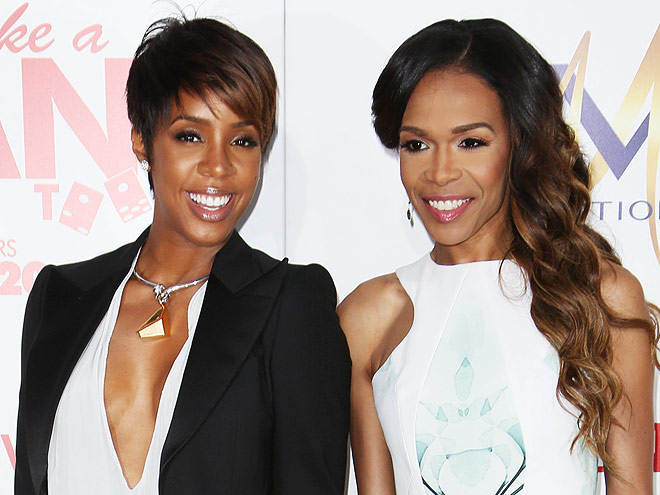 Matt Baron/Beimages/Rex USA