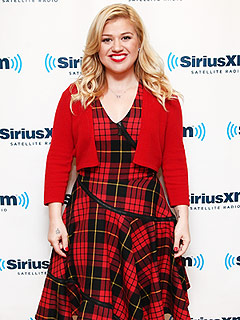 Taylor Hill/Getty
Just call her the clairvoyant Kelly Clarkson.
After months of placing her bets on a baby girl, the mom-to-be and her husband Brandon Blackstock finally found out the sex of their baby on the way — and the singer was right!
"We just found out we're having a girl officially! I knew it! Only a girl could cause this much drama with all this vomiting ha!" she announced on Twitter Monday.
Shortly after confirming her pregnancy in November, Clarkson, 31, admitted she was already thinking pink, predicting her first child would be a girl.
"I'm totally gonna have a girl. I'm manifesting it! And when I have a girl, you're gonna be like, 'That chick knew it!'" she joked.