Baby's first meditation?
Kelly Clarkson recently shared an Instagram snap of her daughter, River Rose, having what appears to be a spiritual moment in New York City's Central Park.
"I'm so thankful for my amazing family & friends!! Especially this little nugget :) River can't be bothered right now. She's meditating. #sheistotallythinkingaboutfood HAPPY THANKSGIVING EVERYBODY!! :)" the singer captioned the photo of the 17-month-old looking upward with her mouth open.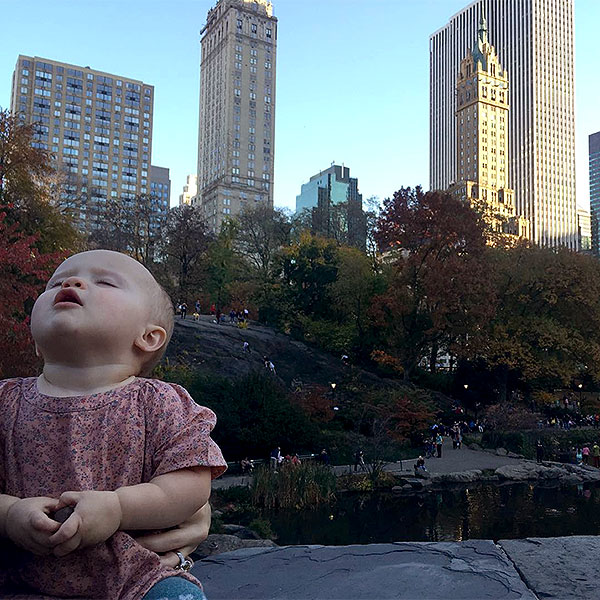 Source: Instagram