It looks like Suri Cruise and mom Katie Holmes are taking some time off from their directing duties.
On Friday Holmes, 37, took to Instagram to share two photos of Cruise in a flower crown, apparently taken while the two were hanging out on the set of Holmes' forthcoming REELZ film, The Kennedys: After Camelot.
Accompanying each photo, Holmes posted a string of joyful emoji — hearts and flowers.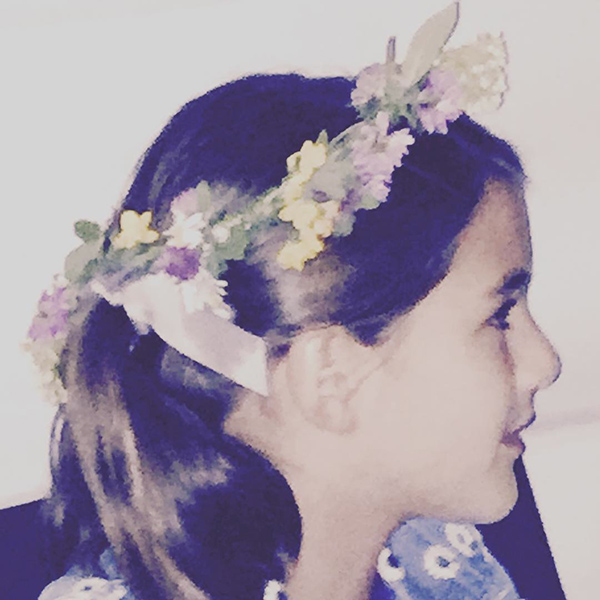 Instagram