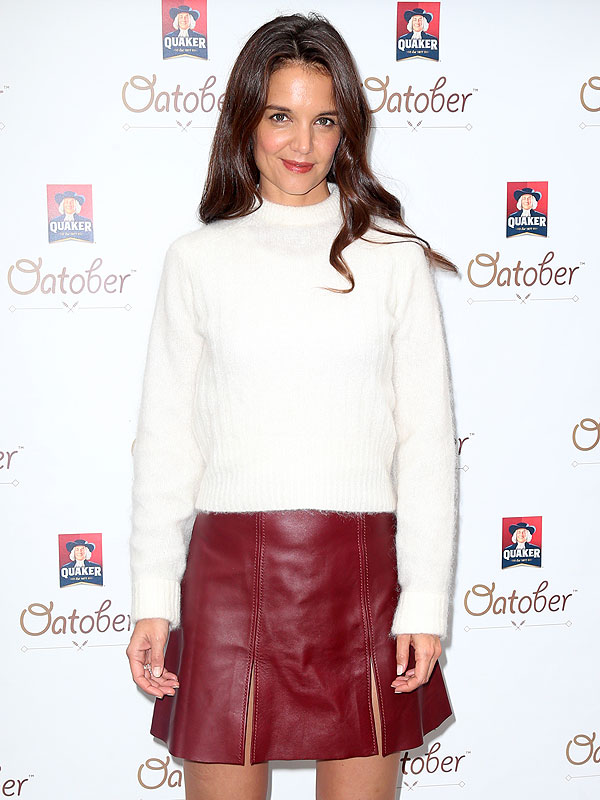 SplashNews
Suri Cruise is #WithHer.
With the upcoming election quickly approaching, Katie Holmes and her daughter are spending time together cheering on Democratic presidential candidate Hillary Clinton.
"We watch the debates together," Holmes, 37, told PEOPLE at Quaker's Oatober launch event at OatMeals on Monday in New York City. "It's wonderful to have my 10-year-old see a woman up there doing well and being very clear and thoughtful in her responses and in her passion for what she wants to do for our country. That's so powerful for a 10-year-old girl to see."
Holmes, who shares Suri with ex-husband Tom Cruise, says watching Clinton has been empowering and inspiring.
"Obviously, it means so much as a woman to have the first woman president, but more importantly, she's incredibly qualified for the job," she says. "I believe in her, I feel her — and she has always worked so hard for children. I believe that our country will be taken care of with her as president."