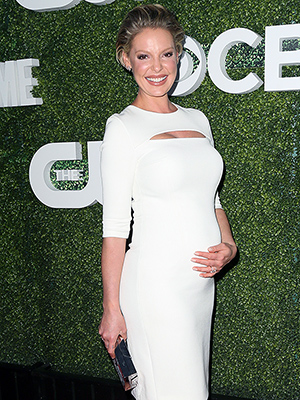 David Livingston/Getty Images
Katherine Heigl already knows a thing or two about motherhood thanks to her two daughters, but her first pregnancy has presented some unfamiliar challenges.
One of the biggest adjustments? Fighting those cravings for junk food, which the Doubt actress is "trying really hard to stop" giving into.
"I feel like what I need to do is just eat one donut a week," she tells Entertainment Tonight. "Just have one and then stop thinking about it."
While that sounds doable, temptation is always lurking — especially when she's shooting a television show where catered confections are always an arms reach away.
"If I'm not on set, I don't think about them that much. And I don't eat them because they're not around," Heigl shares. "But on set, crafty always has a plethora of donuts in really pretty pink boxes and I can't stop thinking about them."