Kate Winslet drew on her own history — long past and recent past — in choosing the name Bear Blaze for her now 3-month-old son.
"We settled on Bear quite early on," the Oscar-winning actress, 38, says in an interview airing Tuesday on The Ellen DeGeneres Show, explaining that her older kids, Mia, 13, and Joe, 10, all but insisted on picking a name well before the birth.
The name Bear goes back to her youth. "A friend of mine when I was younger was nicknamed Bear, and I just had always really loved it," says the Divergent star. "He was very much a bear. He was everyone's shoulder to cry on, he was a big bear hug, he was just this great figure in my life, and I just always remembered him."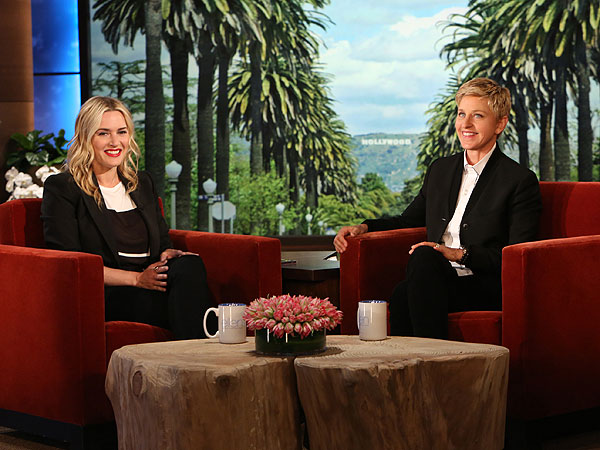 Michael Rozman/ Warner Bros.