In the August issue of Allure, Kate Moss shares the style rules she lives by. No. 1: No Sweats. "I try to be a little chic," says the supermodel.
No. 2: No tan lines on top. "I don't mind a bikini bottom. My husband likes lines on the bum. Men like white bums. [But] I try not to have a white boob."
And along with her fashion and beauty musts, Moss also reveals a fun little nugget about daughter Lila. Apparently, the 10-year-old can do a mean impression of Anne Hathaway's character, Andy Sachs, from The Devil Wears Prada.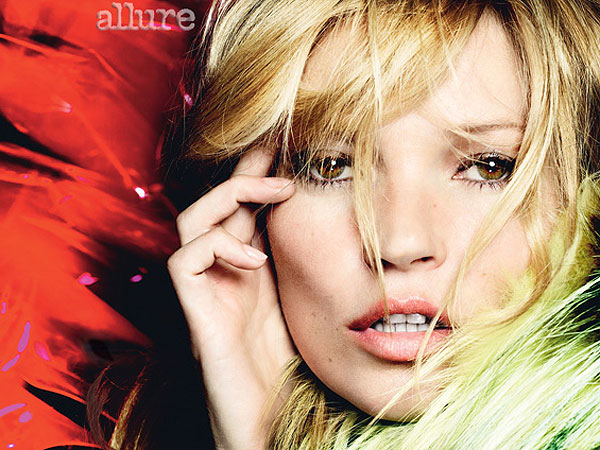 MARIO TESTINO FOR ALLURE