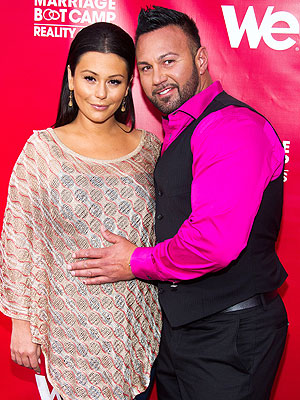 Charles Sykes/Invision/AP
JWoww does not want to be told how to parent.
Jenni "JWoww" Farley, 30, took to Instagram on Sunday, about one hour after posting an adorable shot of her 9-week-old son Greyson with her husband Roger Mathews in the pool.
Her second post fired back at commenters on her previous Instagram, some of whom suggested that it was unsafe for her newborn to be in the pool and claiming the child wasn't wearing sunscreen.
"Not even sure why I am even doing this but I feel like schooling people on my previous post," the former Jersey Shore star wrote. "First off, my son is two months and in a salt water pool up to his belly… Probably for a total of three minutes."