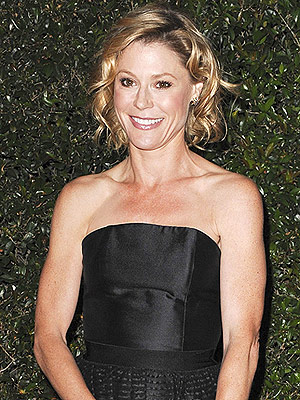 DApega/Wenn
She's a busy mom of three on TV and in real life. So how does Julie Bowen find time to stay so fit?
For once, the Los Angeles gridlock has proven useful.
"I tend to dress in workout clothes or keep them in my car, because in L.A. there's so much traffic," she tells PEOPLE.
"Sometimes I'll be driving home — where we shoot Modern Family, sometimes over the canyons it's so backed up — and I'll just call my husband and say, 'I'm running now.' So my routine is no routine."
Bowen, 45, does make protecting her skin part of her daily routine. The star is supporting the Neutrogena Choose Skin Health Campaign, which helps people find skin cancer screening centers in their area and download a free self-exam.