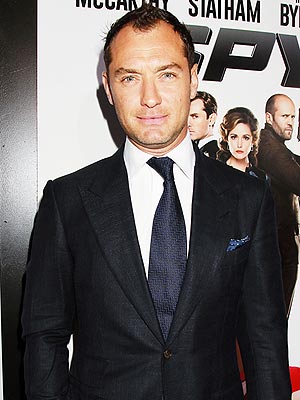 Dave Allocca/Startraks
When thinking of ways to describe Jude Law, "uncool" might not be the first word that comes to mind.
Apparently, his children think differently.
"I am finally back in the good books — I'm finally cool dad again," the actor, 42, tells PEOPLE at the New York City premiere of Spy, in which he costars alongside Melissa McCarthy.
What's helped him earn back the title? His latest film.
"For a few movies they were like, 'Uhh yeah that was okay, yeah that was good, uh, yeah yeah,' " the father of five jokes of his children's reactions to his roles. "Now with this one it's like, 'Oh my God, you're in a movie with 50 Cent and Melissa McCarthy, well done, man.' "
Law's elder son, Rafferty, is now learning what it's like to be in the spotlight as he enters the entertainment industry via catwalk. The 18-year-old is in a band called The Dirty Harrys — for which he writes all the songs — and has recently been modeling for designers like DKNY.
Read More