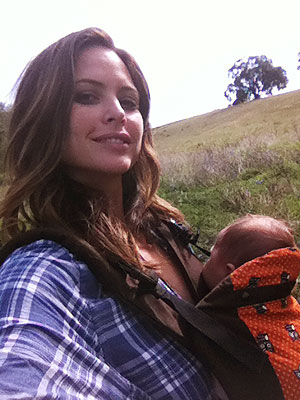 Outdoors with Indi Joon – Courtesy Josie Maran
Our blogger Josie Maran is now a mama twice over! The face of Maybelline for years, the model, 34, has also dabbled in acting, appearing in Van Helsing, and reality TV, where she took a spin on Dancing with the Stars.
In 2007, Maran established Josie Maran Cosmetics, her own natural product line. Since the launch, the Argan oil-based skincare and cosmetics have been the recipient of various industry awards.
Having welcomed her second daughter on July 1, Maran resides in Pennsylvania and California with her husband, Ali Alborzi, 6-year-old Rumi Joon and 3-month-old Indi Joon.
You can find her on Facebook and on Twitter @josie_maran.
Read More