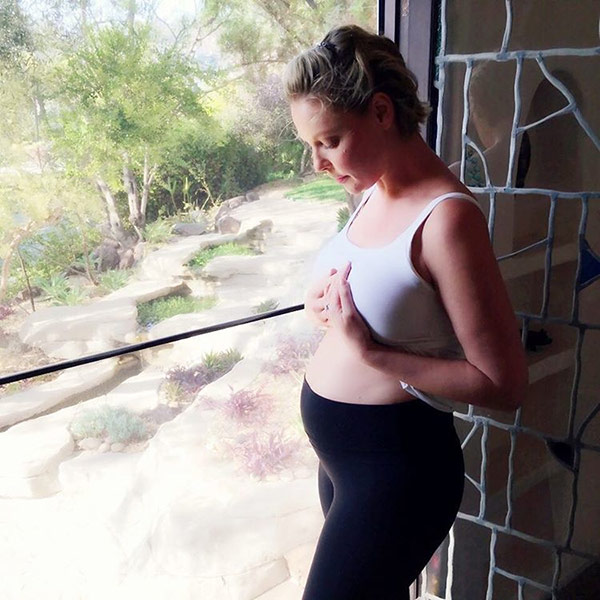 Katherine Heigl shared a cute photo on Instagram of her growing baby bump on Tuesday.
The former Grey's Anatomy star is 19 weeks pregnant and has been posting about her experience on her new blog, Those Heavenly Days.
This is Heigl's, 37, first pregnancy, having previously adopted two children with her husband, musician Josh Kelley, daughters, Adalaide Marie Hope, 4, and Naleigh Mi-Eun, 7.