First it was football and now it's soccer! Josh Duhamel is clearly giving son Axl a well-rounded sports education.
On Thursday (right before the big match), the actor posted an adorable pic of the pair wearing matching USA jerseys. "GO #USA!!! (or a Portugal/Ghana tie would be fantastic) #USMNT #LetsDoThis," Duhamel wrote.
Along with his big smile, we couldn't help aww-ing over Axl's mini soccer outfit and Adidas sneakers. Fingers crossed, the 10-month-old is Team USA's lucky charm against Germany.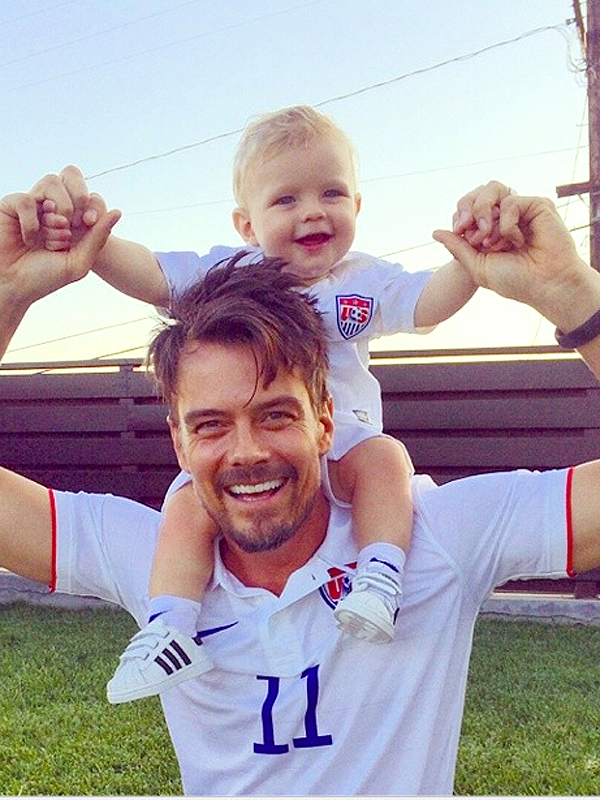 Courtesy Josh Duhamel