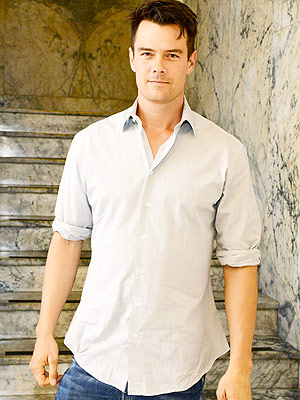 Vivien Killilea/Wireimage
Josh Duhamel's little boy isn't so little anymore.
"He's already swimming around in the pool, and I was like, 'What the hell happened to my baby?' He's walking all over the place, talking. He's a toddler now!" the actor tells PEOPLE of 13-month-old Axl Jack.
"It happens quick. Next thing you know, they're going off to college. So that's one thing I've really taken to heart, trying to be there as much as I can."
Axl is growing into his own musical tastes. He listens to the new songs mom Fergie is recording and has repped Wu Tang Clan on Instagram. But Duhamel, 41, says his son is really into Bob Marley: His parents read him the children's picture book Every Little Thing by Marley's daughter, Cedella, and sing along to the lyrics.
"He loves that book," the You're Not You star says. "It's the one book we can get him to sit down and actually listen to."
Read More