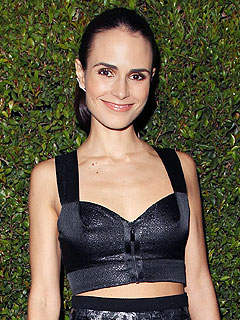 Jim Smeal/BEImages
When it comes to her baby boy, Jordana Brewster isn't taking any chances.
In a new interview with Wonderwall, the actress, who jokes that the birth of her first child left her suddenly much more aware of her surroundings, says there is a reason son Julian doesn't join her as she films her hit show, Dallas.
"I didn't realize I'd be such a hypochondriac as a mom. It's flu season in Texas, so I haven't taken him out that much on set," Brewster, 33, shares.
"But we've been traveling back and forth a lot. He's a really good traveler."
Even with Brewster's busy routine, the mother-son pair don't spend much time apart.
Read More