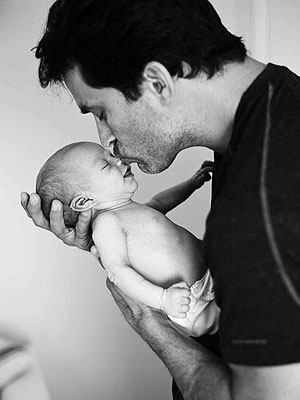 Skip Hopkins
Johnathon Schaech's show has some stiff competition — and the first-time father isn't afraid to admit it.
"The best show isn't Ray Donovan anymore. It's watching Camden Quinn on the baby monitor for hours," the actor jokes to PEOPLE.
"I look in Camden's eyes and I see nothing but his future — and my purpose."
The new dad introduced his baby boy on his Twitter account Thursday with a black and white photo of father and son sharing a sweet smooch.
"Camden Quinn — Daddy loves you!!!" Schaech, 43, captioned the memorable moment.
"From the moment Camden was born, I changed for the good — forever," he tells PEOPLE.
Read More