The first photos following the birth of Johnathon Schaech and his wife Julie Solomon's son showed a smiling, happy family of three.
But now, on the eve of their son's second birthday, Solomon is reflecting back on the first few months following Camden Quinn's birth in September 2013.
According to Solomon — whose husband appeared in HISTORY's miniseries Texas Rising in May and will soon star on ABC's new show, Quantico, premiering Sept. 27 — shortly after they left the hospital with their newborn, she began to experience symptoms of baby blues.
"There were times that I would be crying in the shower, as the shower seemed my only place of peace and refuge," she recalls.
In a guest blog, Solomon, 31, shares her postpartum journey, how she managed to bounce back and her thoughts on having a second child in the future.
Solomon, a publicist, can be found on Twitter, Instagram and her website.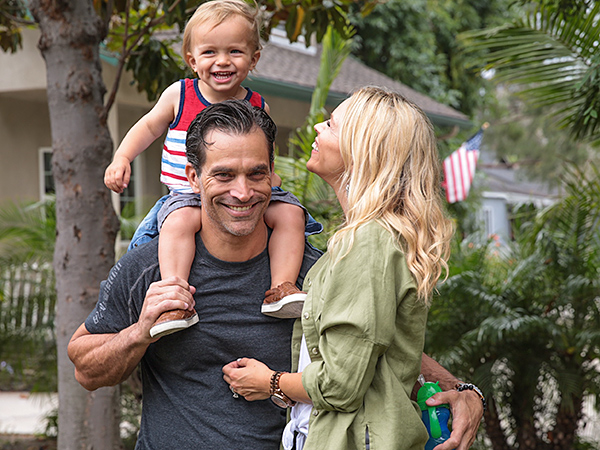 Samantha Klose/Klose Up Photography