John Lithgow's Never Play Music Right Next to the Zoo may be his ninth children's book, but it's by far his favorite — and longest — adventure to date.
The story, which tells the tale of a concert group who set up shop next to a zoo full of curious critters that break free to get their hands (paws!) on the instruments, was originally a musical co-written by Lithgow nearly a decade ago.
"The words of this book are the narration of a musical suite I created with a wonderful composer named Bill Elliott. We've been performing it ever since," the actor, who will hold a Celebrity Storyteller book signing on Saturday at McNally Jackson in New York City, tells PEOPLE.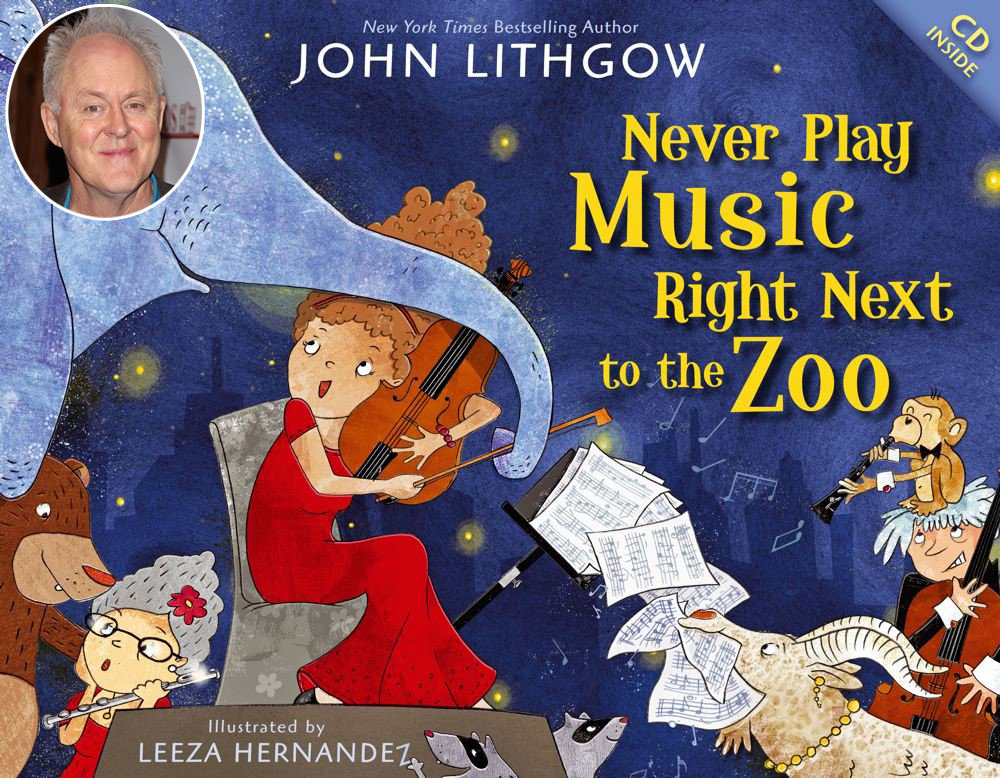 Courtesy Simon & Schuster Kids; Inset; Jim Spellman/WireImage