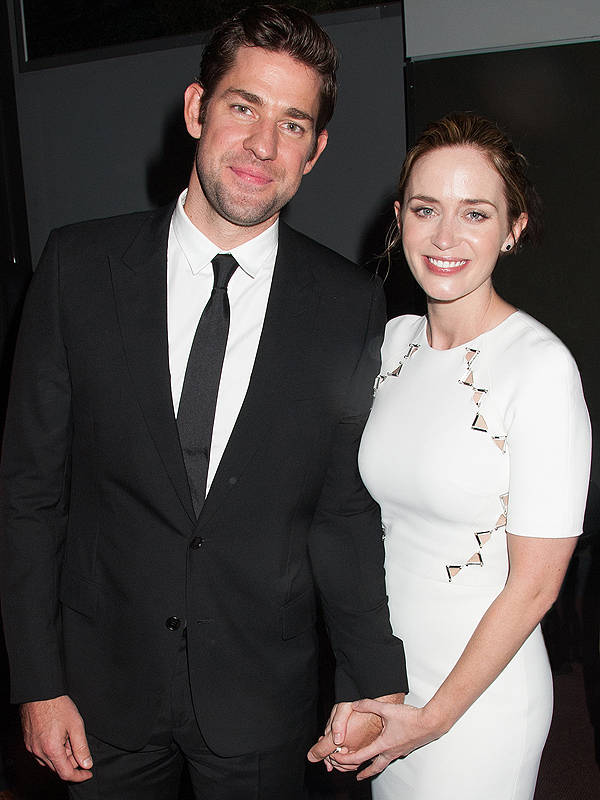 Marcus Owen/startraks
If there's one thing John Krasinksi knows, it's that he is a fortunate man in both his professional and personal life.
"If we aren't working, we're at home with the kids," The Hollars star, 36, says of the dynamic he shares in raising daughters Violet, 9 weeks, and Hazel, 2½, with wife Emily Blunt. "We raise our kids, and we're very important and present in our kids' lives.
"But at the end of the day, it's important to preserve your relationship," he continues of the balance he and Blunt find between being parents and being husband and wife. "It's really fun because I have an amazing wife who also will go out on dates on me. We do one date a week at least where it's just us."
When asked what their date nights consist of, Krasinski has a pretty straightforward answer.
"Just go to dinner and talk, it's really easy," The Office alum says. "We don't need much. We just go to dinner and talk and have no baby talk."