He's (still) got "The Right Stuff"!
Joey McIntyre might be best known as the youngest member of late-'80s/early-'90s boy band New Kids on the Block — a group that is still selling tickets like hotcakes to this day — but his most important role is definitely as dad to daughter Kira Katherine, 5, and sons Griffin Thomas, 8½, and Rhys Edward, 6.
In a PEOPLE-exclusive sneak peek for the newest season of Rock This Boat: New Kids on the Block, McIntyre talks about how great the feeling is that the group's fans have grown right along with them not only in age, but in big life milestones — like starting a family.
"My wife [Barrett] and I started having kids around the same time the New Kids got back together," McIntyre, 43, says. "So [over] the last eight years, between the tours and the cruises, [things] have been … a little bit hectic, to say the least!"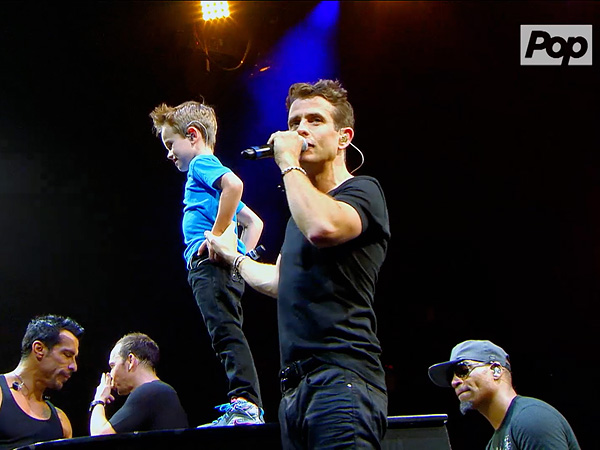 Courtesy Pop