Guess Jimmy Kimmel better re-think his job security!
On Thursday, Kimmel posted a photo to his Twitter account, depicting himself sitting in one of the guest chairs on the set of his show, Jimmy Kimmel Live!
In his usual host's chair? Kimmel's 21-month-old daughter Jane, in the studio for Take Our Daughters and Sons to Work Day 2016.
"I've been replaced," the proud dad captioned the sweet shot.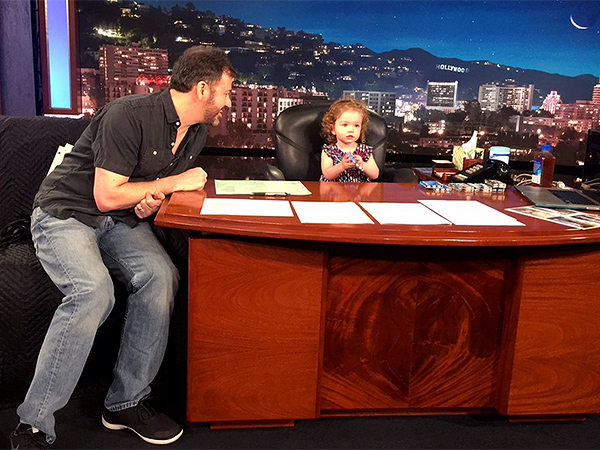 Source: Jimmy Kimmel/Twitter