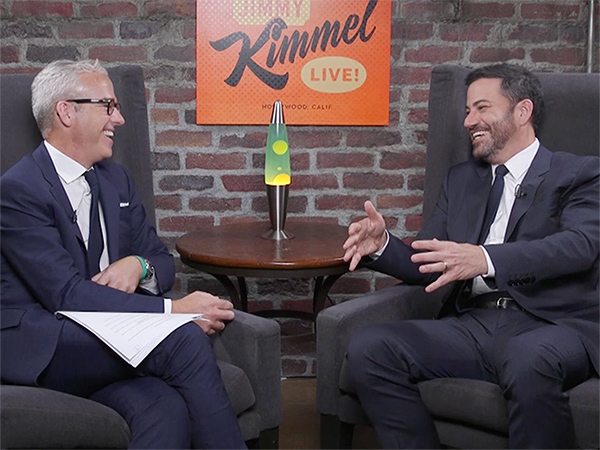 Jimmy Kimmel isn't new to fatherhood, but it's been a while since he's had a toddler running around the house — until now.
The Jimmy Kimmel Live! host sat down with Jess Cagle, Editorial Director of PEOPLE and Entertainment Weekly, to talk about a milestone he and his wife Molly McNearney are working on with their 2-year-old daughter Jane.
"We're potty training her right now. And maybe this is some kind of karmic punishment for my time on The Man Show, but she wants to take her potty on the trampoline," says Kimmel, whose early-2000s Comedy Central series costarring Adam Carolla featured a slow-motion segment of women in revealing clothing jumping on trampolines.
"And she'll only go to the potty on the trampoline, which is insane," Kimmel, 48, adds through laughter. "But that's her. She's a weird kid."