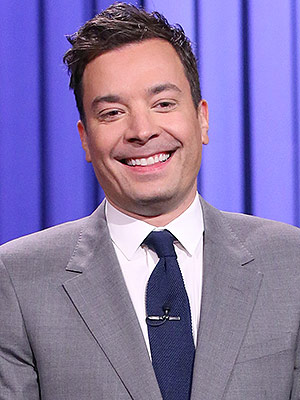 Getty
It's hard to imagine how Franny Fallon's first word will be Dada when she's surrounded by so many women.
Jimmy Fallon — the Tonight Show host and author of Your Baby's First Word Will Be Dada — lives in a female-heavy household. Fallon, 40, and his wife Nancy, 48, welcomed daughter Winnie Rose in July 2013 and added daughter Frances Cole to their brood in December 2014.
Contributing to all the estrogen in the home is the Fallon family's golden retriever, a girl named Gary Frick.
"I need a man cave," Fallon tells PEOPLE. "I got a truck — that was a big thing for me. I mean, don't I look like a truck driver?"
The truck, which Fallon describes as "bigger than my first apartment in New York City," is only partly the man cave on wheels that he envisioned it would be. "I have the backseats with two baby seats," Fallon says.