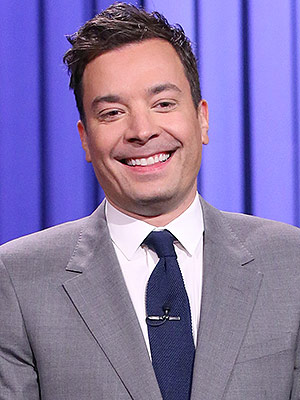 Getty
As the father to two little girls, Jimmy Fallon has become that dad.
"I thought I'd never be that annoying person [who shares pictures of his kids], but as soon as Winnie was born, I was showing iPhone snaps to a cab driver," the Tonight Show host, 40, says in a new interview with Parents.
Of course, there are some not-so-fun things about being a dad to daughters Frances Cole, 5 months and Winnie Rose, 22 months.
"They vomit a lot. For a second I thought I needed to rename my first Linda Blair and hire a priest, because she was spitting up so much," Fallon jokes.
But overall, the Saturday Night Live alum has taken to fatherhood like a champ.