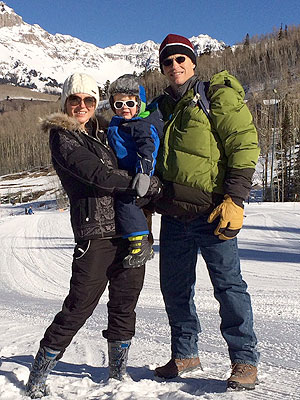 Courtesy Ty Murray
Ty Murray and Jewel's son Kase Townes didn't get the memo about the Terrible Twos.
"He's a smart, fun kid who goes with the flow. There isn't one thing about it that feels terrible to me," Murray tells PEOPLE of his 2½-year-old son, who loves books, ("We can read the same one 50 times," Dad jokes), Toy Story ("Every day he tells me he's Woody and I'm Buzz"), and pretty much anything else that comes his way.
"Whatever suits him. It's awesome," says Murray. "He likes being with his mom and dad and he doesn't care what we're doing."
True to form, last week at the family's home in Telluride, Colo., Kase took his first ski lesson while his parents looked on.